KNOWLEDGE BASE Import - Export Business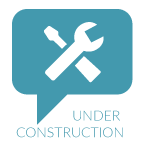 We're working as hard and fast as we can to load our amazing knowledge base information. Every day, more sections are filled with curated expert content, videos, podcasts, reports, infographics, and more.
The wait will be worth it, we promise. We will update you via email as new sections launch.
Cheers,
The Globig Team
In the interim, here are some helpful resources for you, especially if you're new to import/export.
The information on this page was current at the time it was published. Regulations, trends, statistics, and other information are constantly changing. While we strive to update our Knowledge Base, we strongly suggest you use these pages as a general guide and be sure to verify any regulations, statistics, guidelines, or other information that are important to your efforts.
Import/Export Resources
Doing Business International by World Bank
Free Online Import/Export Training
A set of rules which define the responsibility of sellers and buyers for the delivery of goods under sales contracts published by the International Chamber of Commerce (ICC)
Schedule B and Harmonized System Numbers
The Harmonized System (HS) assigns a 6-digit number to each product that is traded internationally. Each country can assign, on its own, four additional numbers, making the entire number 10 digits.
Freight Forwarders http://export.gov/logistics/eg_main_018144.asp
KNOWLEDGE BASE Import - Export Business