KNOWLEDGE BASE Netherlands Fact And Figures
Netherlands Facts & Figures
As a member of the European Union (EU), Dutch companies have easy access to the other member states of the EU, providing a much bigger market than just the Netherlands itself. Rotterdam is among the world's top ports in both cargo volume and container traffic, and the top port for Europe. In it's 2016 Doing Business Report, the World Bank ranks the Netherlands 1st out of 189 countries for 'trading across borders'.
Amsterdam is a rising star among statup hubs, regularly hitting lists of top European startup cities to consider. The Startup Heatmap Europe published by the European Startup Initiative, reports a 31% increase in the Netherlands' startup population, fueled by a large startup inflow. Based on the responses of 700 startup founders, 10% reported that Amsterdam was among the top cities they would choose if they could start all over again. Amsterdam placed third behind Berlin and London.
Each company will have its own reasons for choosing a new country for expansion. We've compiled a number of facts and figures to help you better understand the Netherlands and how it fits with your global expansion strategy.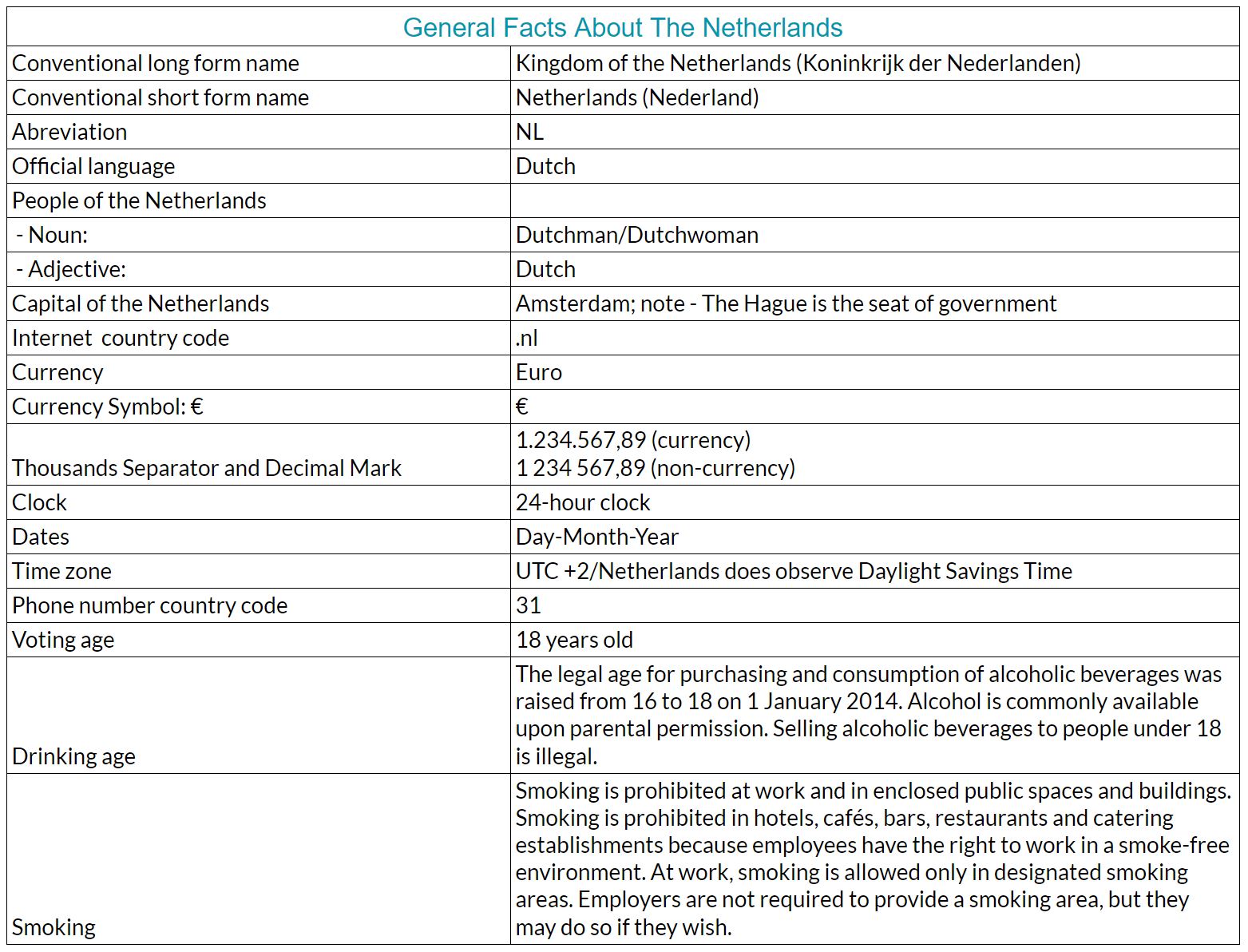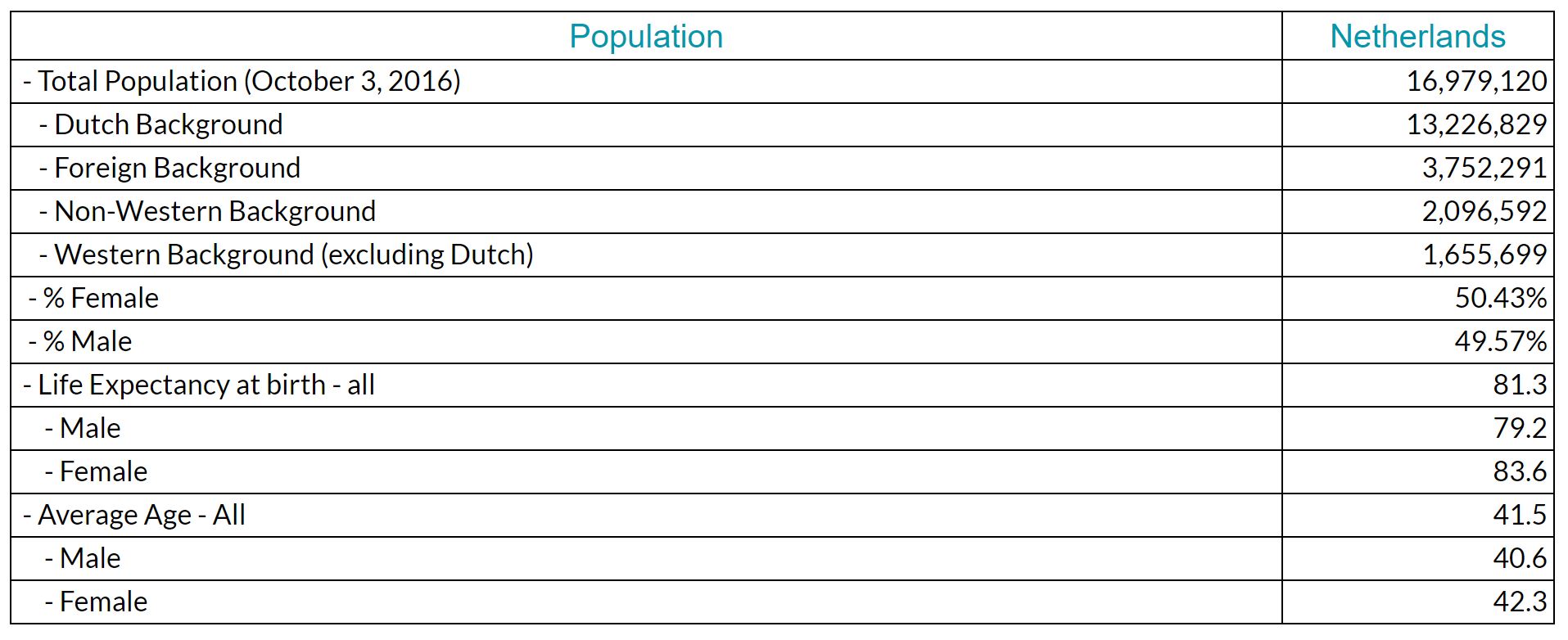 Sources: Netherlands National Bureau of Statistics, World Factbook

Source: World Economic Forum Global Gender Gap Report

Source: World Bank

Source: World Economic Forum Global Competitiveness Report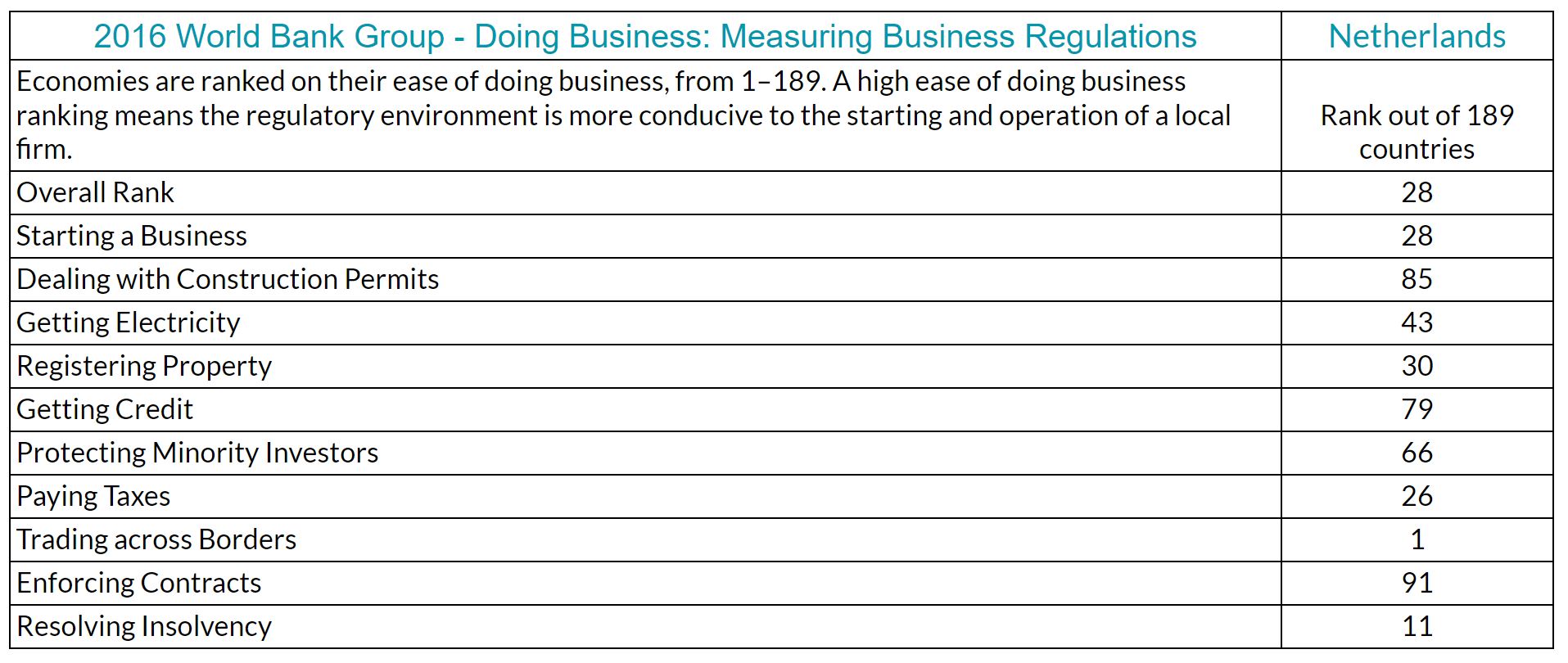 Source: World Bank Group Doing Business Report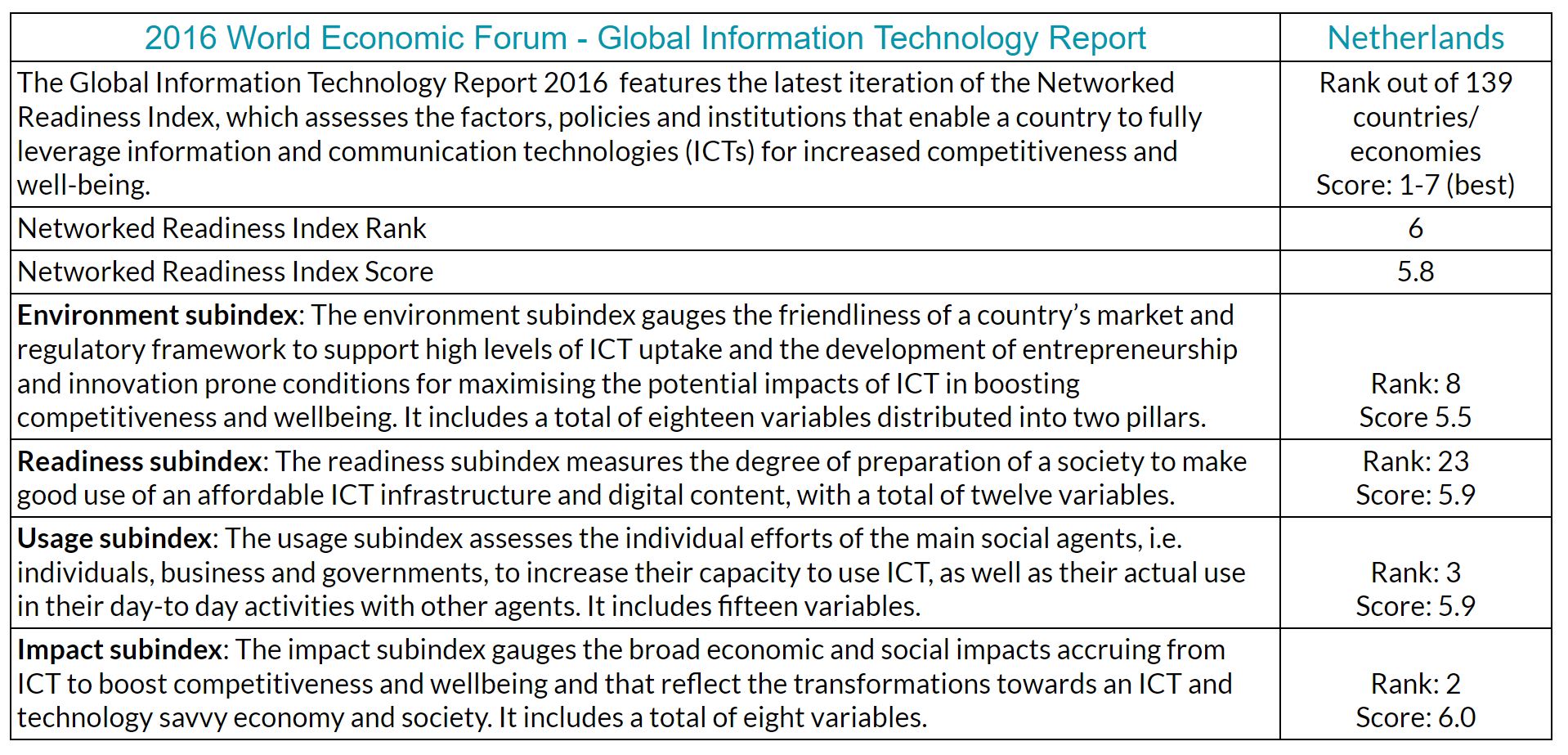 Source: World Economic Forum Global Information Technology Report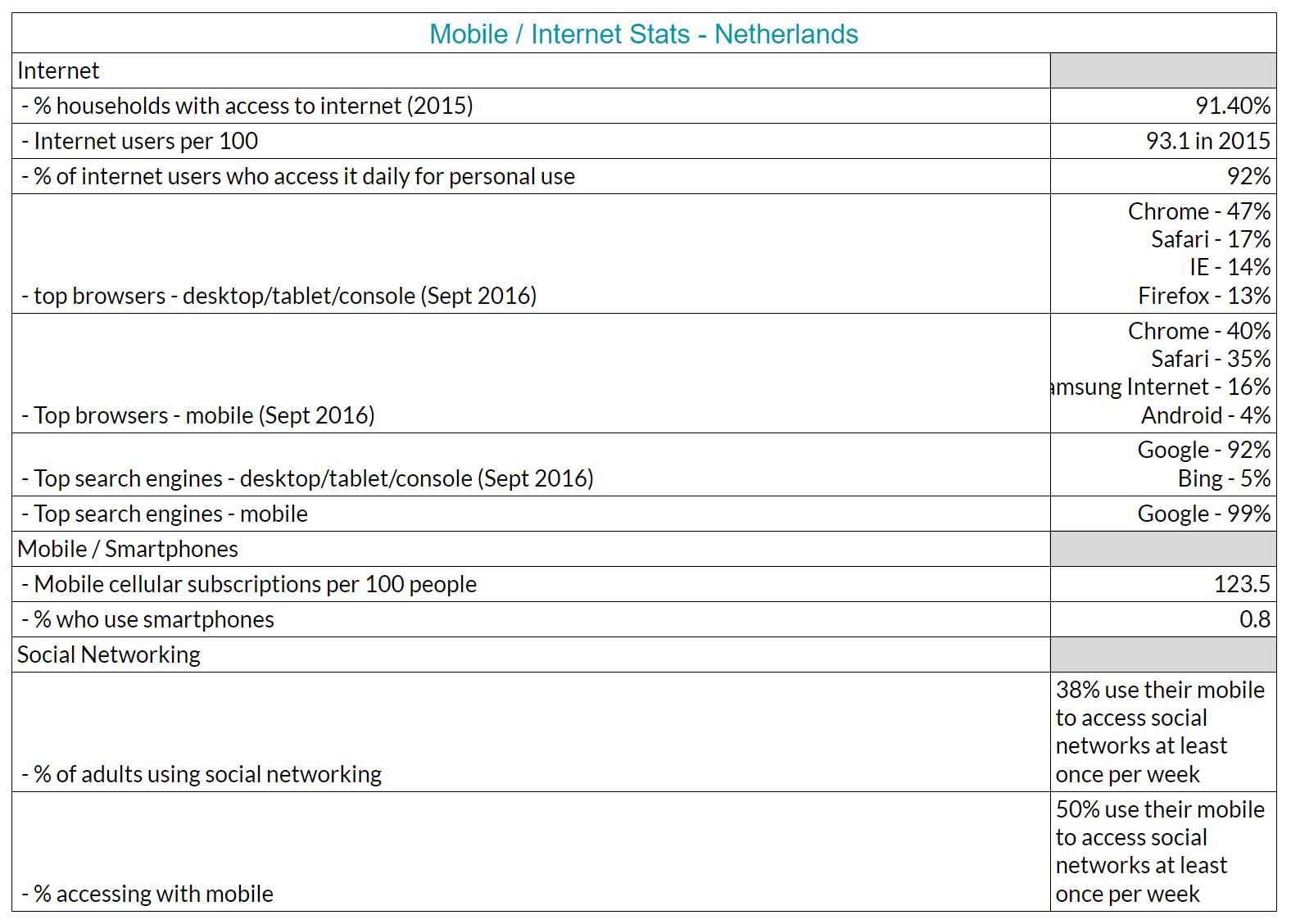 Sources: World Bank, StatCounter GlobalStats, Google Consumer Barometer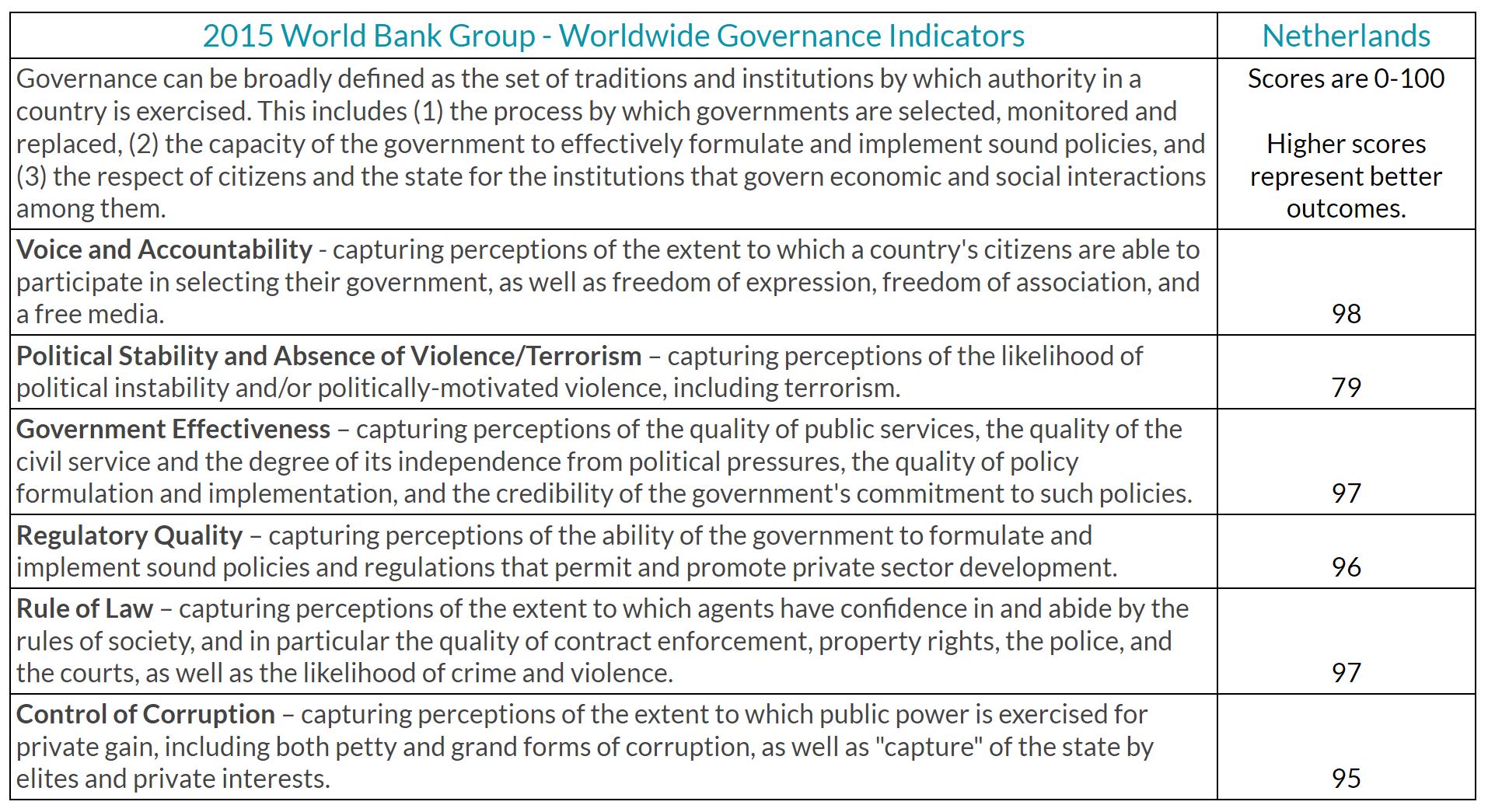 Source: World Bank Group Worldwide Governance Indicators

Source: Transparency International Corruption Perceptions Index
KNOWLEDGE BASE Netherlands Fact And Figures