The information on this page was current at the time it was published. Regulations, trends, statistics, and other information are constantly changing. While we strive to update our Knowledge Base, we strongly suggest you use these pages as a general guide and be sure to verify any regulations, statistics, guidelines, or other information that are important to your efforts.
Logistics in the Netherlands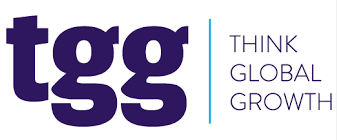 With expert input from Neil Moon of Think Global Growth
Supply chain Management (SCM) is the tactical solution for how a company manages the flow of materials, information, and finances through its system from supplier to manufacturer to wholesaler to retailer to consumer. A SCM system should coordinate goals, plans, and policies between partners, from the procurement of raw materials through the delivery to a buyer.
Logistics is just the part of SCM that deals with the movement of physical goods, from the procurement of raw materials, to manufacturing and storing, to delivery to the buyer. You will want to create a logistics strategy if you are manufacturing and shipping tangible products.
A logistics strategy is important because for many companies, particularly ecommerce companies, logistics is what defines their relationship with their customers. Logistics is often the only physical contact a company has with its customers. A logistics strategy should ensure products are packaged correctly with all goods and the appropriate paperwork, delivery is timely, and return processes are easy and effective.
Many companies that are moving goods in and out of Europe will use Netherlands as their point of entry or exit. There are a number of reasons the Netherlands is a great location to use as a hub to get their products into or out of Europe, including:
its central location;

its extensive infrastructure;

its well-developed logistics industry; and

its favorable taxes and customs.
This section will discuss the features and components of a logistics strategy, how to find logistics partners, and common mistakes new companies make with logistics.
Why should companies use the Netherlands as their logistics hub?
Many international companies serve their European customers, and reach customers beyond, from a central distribution center in the Netherlands because of its central location. There are four international airports in the Netherlands, 85,000 miles of public roads, 1,750 miles of railway, and 3,235 miles of waterways for inland shipping. The two main ports are Rotterdam and Amsterdam. Rotterdam is the busiest port in Europe.
The Netherlands has an extensive logistics infrastructure that includes Europe's highest concentration of logistics service providers, with over 12,000 companies offering logistics services, and large, specialty warehouses. With free competition and only a minimal degree of government interference, Dutch logistics companies can offer some of the best prices for quality transportation and distribution services in Europe.
What are the important features to include in a logistics strategy?
Because logistics is a part of a company's overall supply chain design, many of the most important features of a good supply chain design should also be features of a logistics strategy. How these important features can be implemented into a logistics strategy is explained below.
Alignment
A well designed logistics strategy aligns with a company's business strategy. If your company aims to provide the most affordable products in the market, your logistics strategy should focus on cost efficiency. This might mean you use cheap packaging or your delivery times aren't as fast. If your company aims to provide the highest quality products with the best customer service experience, your logistics strategy should likewise aim to provide the best customer service experience in the market. This might mean paying for a fast shipping service that you track more closely to ensure timely delivery. These two different business strategies will yield different tactical strategies and processes.
Processes and systems
It is important to have processes and systems in place before issues arise. How do you work with your partners? How do your different departments or partners work together? How will you deal with unforeseen issues? What are your priorities in the event a problem arises? If a problem arises before you have processes and systems in place, you will lack responsiveness and the solution may be costly. Your processes and systems should include backup plans and solutions to the most common or most likely problems that might arise.
Planning and communications
There are three components of effective planning and communication that should be implemented into your logistics strategy:
Have only one plan.

Determine who has decision making authority.

Decide how the plan will be deployed and reported.
Your goal is to formulate a single plan off which everyone will work. If there is more than one plan or the details are not clearly defined, you run the risk of of costing your company time and money and upsetting your customers. Although you can have different perspectives of the same plan with different details relevant to different departments or partners, you cannot have more than one plan. Furthermore, the ability to change the plan must be carefully and clearly defined. A centralized and hierarchical structure will lead to more optimal decisions. Any changes to the plan should be quickly highlighted and communicated to those affected. You should have a system in place to report compliance with, capabilities, and constraints of the plan.
Assets and routes
Your assets and routes, and where you store and ship your products from, should be designed intentionally. Again, you should keep your business strategy in mind when determining where to store assets and when developing shipping routes. If a great customer service experience is important to your business, responsiveness will be an important aspect to work into your shipping routes.
You should also brainstorm what problems or issues might arise with your shipping routes and think about solutions before you run into any problems. Although these problems are generally external and you will have no control over the problems that may arise, you are in control of and responsible for how you respond to such problems. For example, if you ship into only one port in Europe, what will you do if there are problems in that port that delay or prevent you from shipping into and out of it? Perhaps you should consider shipping into and out of more than one port, that way you ensure you have a backup plan in the event one port is closed or shipments are delayed.
---

The lowest cost shipping option is not always the best solution. Lower cost usually means worse customer service and higher risk. It is often worth it to pay a premium, which will allow you provide better customer service and lower your risk.
---
Outsourcing
Very few companies have such a global scale that they can own and operate all of the pieces in their supply chain. The decision to outsource is an important strategic decision. Finding the right partners is crucial to the success of your logistics strategy. Understanding that cost is an important consideration, it is essential that all partners fit into your strategy and add value to your business in the long run. Your partners should have similar, or at least complementary, values and behaviors. Most supply chain managers spend their entire workday managing third parties (partners). Because most companies will outsource many pieces of the logistics, outsourcing will be discussed in more detail below.
People and culture
Within any company, individuals may come from many different cultures and nationalities. They bring with them varied experiences, but at work, they likely share a common company culture. When different companies (partners) work together, each company brings different individuals as well as a different company culture. These differences become much more pronounced and complex as a company's geographical reach increases. It is important to work with your partners to agree on how to account for and adapt to any differences.
What are the components of logistics?
Although the term logistics can vary by company and country, logistics generally refers to the distribution of products to buyers, which includes:
documentation (required by customer, partners, government, etc.);

storing/warehousing goods;

packing goods;

shipping goods (including export and import);

delivering goods to the buyer; and

accepting returned goods.
Documentation
There are many documents required by customers, partners, and governments. You should be able to perform your obligations under a purchase/sales agreement with your customers and your agreements with your partners. If there are missing terms or situations that are not accounted for in your agreements, you must be able negotiate additional or new terms. You may be required to have certain documents for customs purposes, including payment documentation, taxes, import and export fee documentation, certificates of origin, and employment contracts. A missing document or even a simple mistake can delay a shipment by days, weeks, or even months.
Storing/warehousing
Do you need a storage facility abroad? If you only have a few customers or infrequent orders abroad, it may not be financially feasible to store inventory abroad. In that case, can you store inventory at or near your manufacturer's location? Do you need a storage facility at home? If you need to have inventory readily available and in close proximity to a foreign market, you will likely need to determine how and where you will store that inventory. If so, where should that facility be located? Consider the best storage and shipping routes from your manufacturer's location. Finding a reputable storage facility will decrease your risk and can enhance your customer service experience.
Packing goods
Determine where (in the chain) and how you will package your products. Will you package your goods at your home location? If so, will that require an additional interim shipment (home from the manufacturer before shipping out)? Can you have your products packaged at or near your manufacturer's location? If you keep quantities of inventory in a storage facility abroad, will you pay someone to package your products there?
Shipping goods
Determining shipping routes is vital to your logistics strategy. Strategically choosing your shipping routes can save you money and time leading to a more effective and profitable business. If you manufacture abroad, determine how your products will get to your customers from your manufacturer's location. Will you ship your products home first to be packaged and sent from there? Can you store and pack your products near your manufacturer's location, thereby saving you an additional shipment? Should you ship your products directly to other storage facilities in key markets to be packaged and shipped from there?
Delivering products
Although delivery is related to shipping, it is often considered separately, particularly when shipping large quantities of inventory to be stored abroad. In that situation, you will need to consider the shipment of inventory and then the additional step of delivery from the storage facility to your customers.
Accepting returned goods
As part of your logistics strategy, you need to determine whether you will accept returned goods, and, if so, how that process will work. Will you pay for the shipment of returned goods? Will your buyers be responsible for the cost of returning a product? Are there instances in which you will allow the buyer to keep the product and get his money back or a replacement product?
How do you find appropriate partners abroad?
Since many companies will outsource most, if not all, of their logistics, it is important to understand what kinds of partners will be involved and how to find the best partners to work with. The most widely used partner is a third-party logistics (3PL) partner. 3PLs are businesses that provide the following services:
transportation or freight management (including the technology, freight accounting, and services around claims);

cross-docking;

contract warehousing;

inventory management;

distribution management;

packaging;

freight consolidation; and

freight forwarding.
Most 3PLs integrate or bundle these services together. Many 3PLs will work with companies to customize their relationship based on the services the company needs.
Here are some tips to utilize to help you find the best 3PL for your company.
Choose a partner to work with, not a company to hire. Your relationship will be much more successful if you find a 3PL to partner with that is truly vested in a long-term relationship with your company. Make sure the 3PL fits into your business strategy and culture, but is flexible enough to grow with your company.

Find a 3PL who will offer you customized service and solutions for your unique business needs. You will not be as happy or successful with cookie-cutter service. You need a partner that is flexible and always improving.

Find a partner with industry knowledge, experience, and connections. Make sure your partner has the requisite knowledge and experience in your industry and the connections to work with other top partners.
Incoterms (international commercial terms) are a series of pre-defined commercial terms published by the International Chamber of Commerce (ICC). They are widely used in international commercial transactions. Incoterms set out which party, the seller (you) or the buyer, will assume the risks and costs for different parts of the shipping process. It is vital to have these costs calculated into your price and mutually agreed upon in formal agreements with your buyer.
The current version of incoterms is included below in table format. The five most commonly-used pricing structures are as follows:
Ex Works (EXW) is an agreement in which the seller makes the goods ready for pickup at his own place of business. All transportation costs are assumed by the buyer. In this structure, the seller assumes the lowest risk and costs, since the buyer picks up shipments from the seller and bears all costs associated with transporting the goods to their final destination.

Free on Board (FOB) is an agreement in which the cost of delivering the goods to the seller's nearest port and loading the goods on the ship is included in the purchase price (the seller's responsibility), but the buyer is responsible for the shipment of the goods from there and all other costs associated with getting the goods to their final destination.

Carriage Paid To (CPT) is a structure in which the price includes sea freight charges to deliver the goods to the buyer's nearest port. Insurance and all costs from the port on are the responsibility of the buyer. The difference between the CPT and CIF structures is the shift in the responsibility to pay for insurance.

Cost, Insurance and Freight (CIF) is a structure in which the price includes sea freight charges and insurance to deliver the goods to the buyer's nearest port. All costs from the port on are the responsibility of the buyer.

Delivery Duty Paid (DDP) is an agreement in which the seller delivers the goods to an agreed-upon location in the buyer's country and pays all costs up to that point, including import duties and taxes. The only cost to the buyer is the cost of unloading the shipment. This is the structure most appealing to buyers since they have minimal obligation and risk. No risk or responsibility is transferred to the buyer until the goods are delivered to the final destination
Most B2B ecommerce agreements use the EXW, CPT or CIF structures, while most B2C transaction use the CPT or CIF (and sometimes DDP) structures.
What are the biggest mistakes new companies make with logistics?
Companies tend to focus on cost and choose the cheapest option, but that option tends to be the highest risk and least flexible.

Companies don't work flexibility into their strategy. With so many pieces and people involved, things almost always go wrong. It is the exception that everything goes right. Companies need to build flexibility into their strategy and plans so that when things go wrong, they don't fail to deliver what and how the customer expects. Failing to deliver can kill a market for a company quickly.

When companies enter a new market, they are so focused on today that they forget to think about tomorrow. Supply chains, including logistics, are difficult to change, so they should be designed with the future of the business in mind.
---

International Chamber of Commerce
Holland International Distribution Council