KNOWLEDGE BASE Advertising In The UK
The information on this page was current at the time it was published. Regulations, trends, statistics, and other information are constantly changing. While we strive to update our Knowledge Base, we strongly suggest you use these pages as a general guide and be sure to verify any regulations, statistics, guidelines, or other information that are important to your efforts.
January 31st, 2020 Update: On March 29, 2017, UK Prime Minister Theresa May triggered Article 50, which formally started the process whereby the UK would leave the European Union. The original plan was for the UK to leave the EU on March 29th, 2019 but on October 28th, 2019, the EU agreed to push the extension deadline to January 31, 2020.
The council agreed to conclude the withdrawal, and it took effect at midnight on January 31st, 2020. After this date, the UK is no longer an EU member state. This will obviously shift how business is done in the UK. We will keep updating this page to reflect these changes.
Learn more about Brexit here.
Advertising In The UK
In order to understand the advertising market in the UK, you need to understand the people there. Given that the UK is actually broken up into several countries, there are some similarities but each country is unique. It's not uncommon to put all of the countries in the UK into one bucket when in fact there are many differences including word meanings, cultural references, humor and culture.
For this overview, however, we are going to look at some broader concepts primarily for England and most are applicable for the UK overall. As with all advertising, we strongly suggest getting local support on creative development just to make sure your marketing efforts resonate and are effective.
Some keys to marketing effectively in a market include understanding cultural practices, word meanings, semiotics (the study of symbols and signs and the interpretation of meaning), and the humor of the people groups.
British humor
The humor in Britain overall is dryer and sarcastic. Because the culture was until recently fairly homogenous, the lighter, dry and often irony- filled humor is understood and appreciated within the UK but not necessarily by other nations. It seems that they enjoy making fun of themselves with self-deprecating humor especially when related to life's difficult situations and are not overly sensitive to making fun of the hard things in life. They like sharp wittedness and quick banter, and don't easily take offense when humor is used at the appropriate time and place.
The British enjoy humor around their 'stiff upper lip' or the accepting of things as they are and not making a fuss about it. This video sums up the differences between English and American humor nicely.
Another aspect of British humor is that it often takes place in making fun of class differences, especially with working class getting the upper hand on the upper wealthier class.
Cultural practices
There are vast differences in cultural practices for each country and even regions within countries. People are often surprised at how different Americans and British are. Here are some practices that highlight some of the more obvious cultural differences.
1. Heavy drinking and getting drunk is more common and acceptable in the UK, especially in cities.
2. Drinking and driving is far less acceptable in the UK than in the US
3. Lunch time drinking such as a glass of wine with lunch or pint on Friday lunch is not uncommon in the UK
4. College sports in the UK are not a big deal other than boat races whereas they are very important to many Americans
5. The patriotism around colleges in general is not a major thing in the UK
6. Patriotism overall isn't as prominent as in the US
7. UK self-deprecation is seen in media humor as well as business. Americans are much more likely to puff themselves up on resumes and in business situations.
8. Americans are seen as being more glass half-full as compared to British being glass half-empty
9. American parents and their children are more likely to try to direct their children into professional sports and other professions earlier
10. The US is more litigious and regulated, legal battles are more common and frivolous. The UK has a law that if you lose a legal battle you most likely will have to pay all or a major portion of the legal fees of the other party that won the lawsuit
11. Guns are not a big part of the UK society and hunting is a part of the upper class and not available to the average person
12. Americans are seen as larger and louder than the British, with more people in the US being overweight
13. People also walk and use public transportation more in the UK than in the US
14. Tipping is very different. In the UK, gratuity is often included in restaurants and you typically round up your bill to tip, perhaps 10% as compared to the 20% in the US
15. Casual conversations in social situations are different also. In the US people will ask you what you do which is usually specific to your job but in the UK, you would describe your hobbies and interests instead of your work
16. Going for coffee or lunch with a business acquaintance or someone you'd like to learn more about, is common in the US but in the UK, waiting until you know someone much better is more appropriate
17. Talking about the weather, sports, and entertainment is the preferred way to start a conversation because asking about what a person does or where they live is considered too personal in the UK

Don't royally mess up by using or inferring an endorsement or association with the British Royal Family. There are strict advertising guidelines and processes to go through to make that legitimate. Learn more about ASA Guidelines for the Royal Family.
Language differences
The meaning and words and spelling used to describe different things are very different in British English as compared to American English. These same differences exist between every culture and are important to recognize in your marketing efforts.
Some examples of how varied words can be include:
1. Chips – French Fries
2. Hood of a car- Bonnet
3. Smokes – Fags
4. Lawyer – Advocate (Scotland)
5. Gas – Petrol
6. Cookie – Biscuit
7. Eggplant – Aubergine
8. Emergency Room- Casualty
9. Truck - Lorry
10. First floor – Ground floor
11. Sneakers - Trainers
Another aspect of going international to consider is if your brand name, product name, logo or tagline means something completely different in the country you're going into.
There are some many examples of very large companies that forgot to consider this. While it isn't easy to change your company name, it's certainly easy to change your product name and not use a less than desirable tagline.
Cultural localization for advertising
A major part of creative advertising and one of the harder aspects to 'get right' when localizing advertising is in the meaning and interpretation of symbols and cultural norms, also called Semiotics.
Semiotics is the study of signs and their associated interpretation or meaning, it's the primary way that we understand concepts familiar to us within a culture and an important part of creative advertising and marketing. Having local specialist helping with developing relevant and effective campaigns in new markets is important because it's not easy to communicate the meaning of images, text, and sounds from one culture to another without changing the meaning.
This video does a nice job of explaining semiotics at a higher level.
Looking at examples of advertising that succeeded and failed in the interpretation from global brands will give you a good idea of how localization can play into advertising creative.
Ad localization fails
Here are some examples of localized advertising that didn't resonate with the culture. It was an interpretation of what the culture was but the meaning was lost. Advertising is always hard but it's especially difficult when trying to take a brand into other countries. Finding the true essence of a people group within a country is not easy even if you speak the same language and think they are similar to your home country. That is most likely not true.
Combination of Ad Fails
Ad localization successes
These are some of the ads that were considered effective and memorable, it will give you an idea of how international brands have localized their messaging and yet have still kept true to their brand persona.
Top UK Ads 2021
Media consumption
In order to know which advertising types to consider in a new market, it's good to have a general sense of which media your target market pays attention to. In general, citizens of the UK consume a lot of traditional and digital media such as television and games.
The people in the UK enjoy playing games and women actually play more games than men. Many aspects of life are 'gamified' in the UK and games of some sort are very important in getting people to engage and be involved.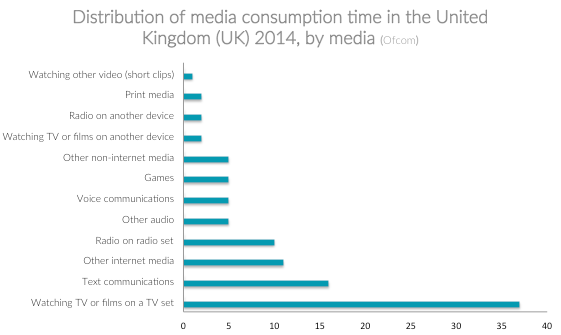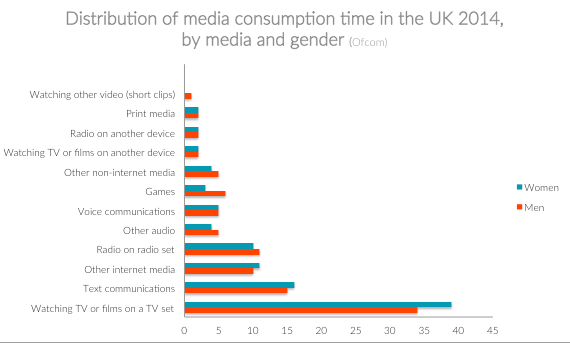 TV Viewership
TV viewership in the United Kingdom continues to be strong according to Ofcom. The UK is very proud of the clever, creative, and funny television shows produced there. Some of the most popular television series currently are: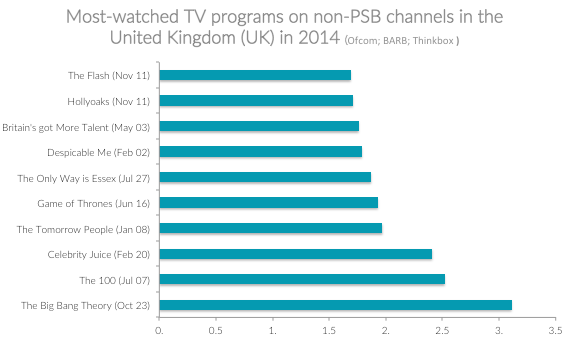 The top TV and radio stations in the UK are BBC One, BBC Radio 4, BBC Two, BBC, and BBC Four.
Online
Many people in the UK shop online and use multiple channels. Britons first become aware of many products they purchase online prior to buying them. Both social media and digital advertising campaigns can be effective means to reaching target audiences.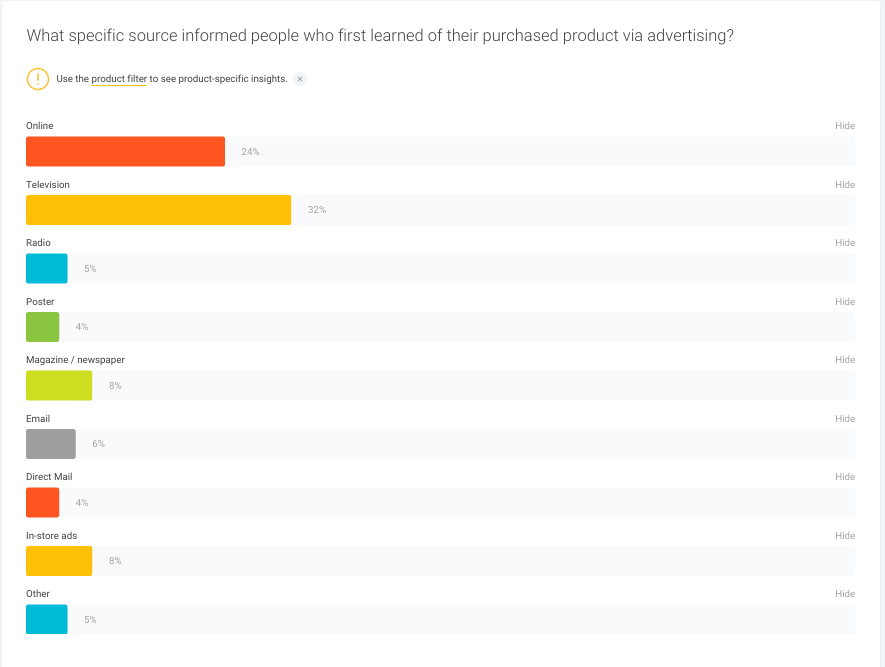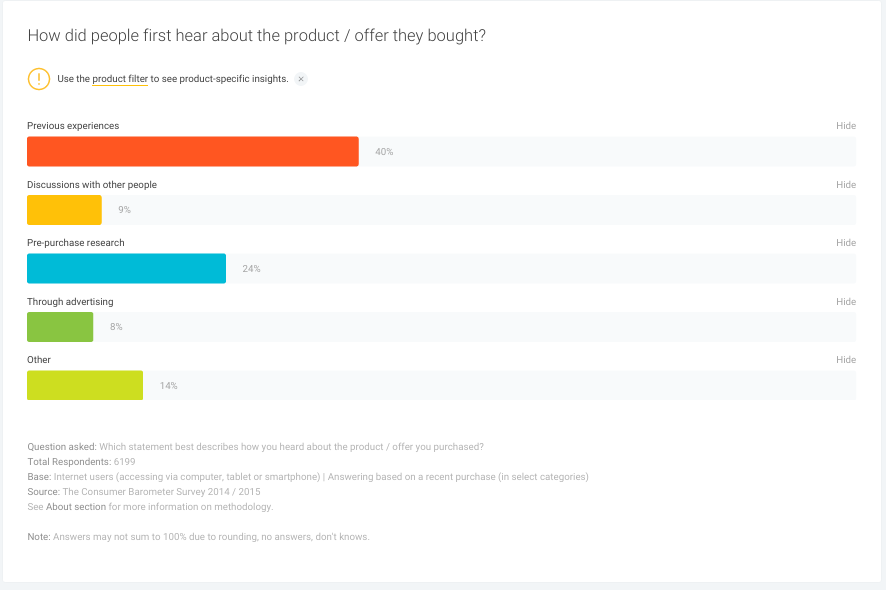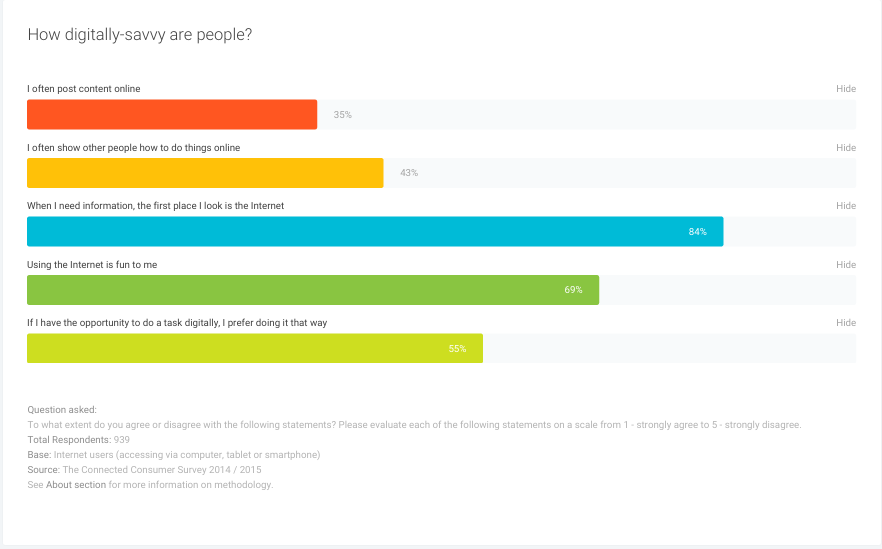 KNOWLEDGE BASE Advertising In The UK