KNOWLEDGE BASE Ways To Do Business In Singapore
The information on this page was current at the time it was published. Regulations, trends, statistics, and other information are constantly changing. While we strive to update our Knowledge Base, we strongly suggest you use these pages as a general guide and be sure to verify any regulations, statistics, guidelines, or other information that are important to your efforts.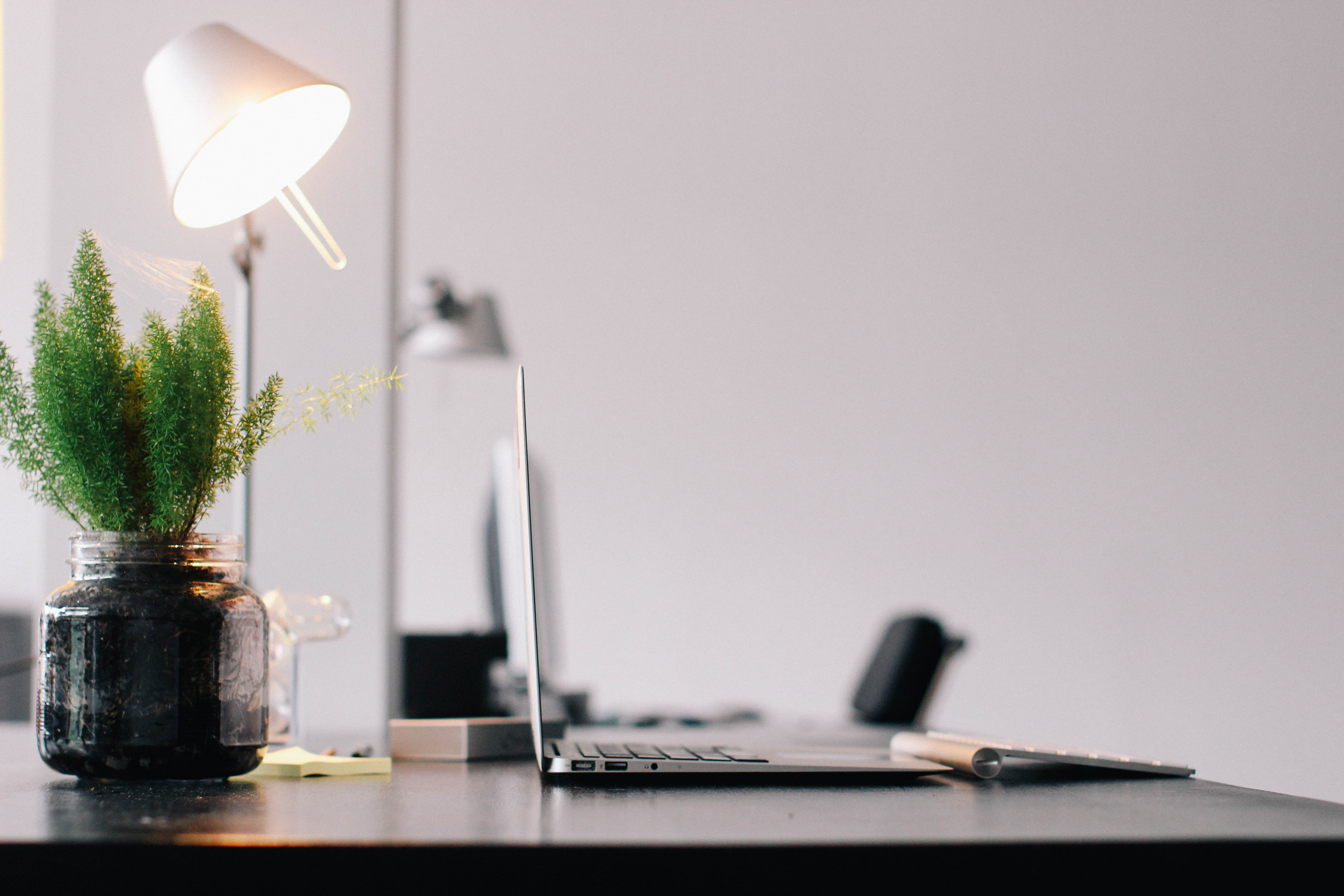 Ways To Do Business In Singapore
Government support for starting a business in Singapore
Singapore offers a very supportive environment for setting up and doing business. There are many ways to enter the market and once there, a supportive startup and networking community with many government and private funding resources. If there are downsides, it's that rents are generally high and there is competition for workers. The government's relatively strict controls have led to a very clean and orderly society, while at times being perceived as too controlling with excessive oversight.
The Singapore government is well-aware that it benefits by providing assistance to companies that locate within its borders. They have set up a site, Starting a Business in Singapore, laying out information in the following areas:
Why choose Singapore

Registering your business

Finding premises

Recruiting manpower

Assistance from government agencies

Laws and regulations

Entrepass (a work pass for foreign entrepreneurs)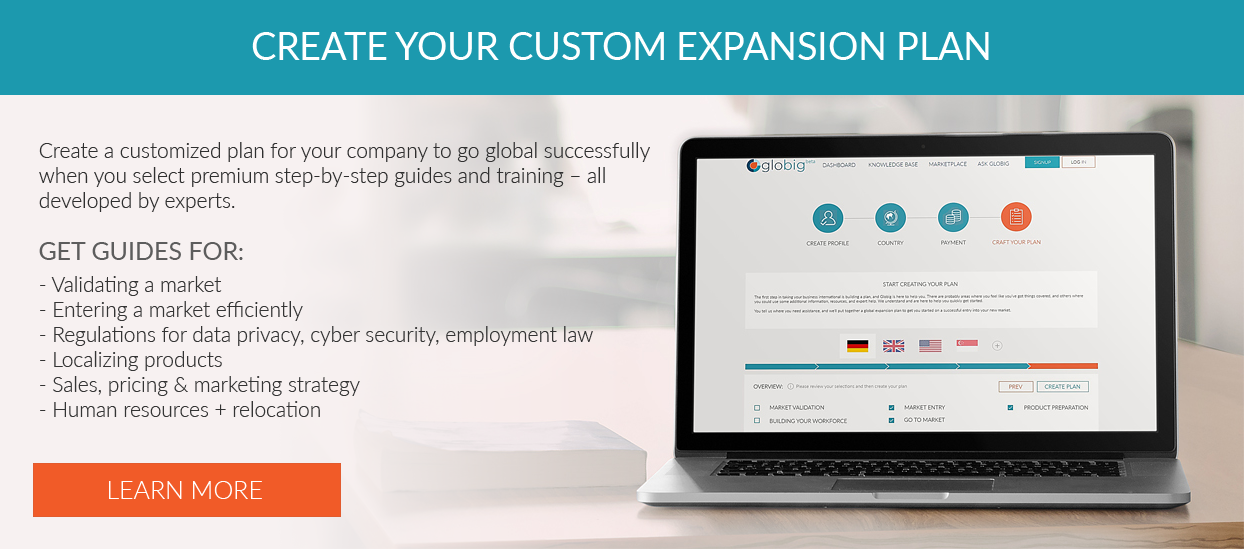 There are many steps necessary in setting up business in Singapore, regardless of which approach you take. Learn more about your options, how to choose the best one for you, and walk through the steps of setting up your business with the Doing Business plans and resources in the Singapore Expansion Plan.
Options For Doing Business In Singapore
Every country has different options for allowing companies from foreign countries to do business with their citizens. Singapore is known for being one of the easiest. Factoring in government requirements, economy, and clarity of law, one could argue it is perhaps even the best country in the world in which to do business. It is, however, expensive and hard to find real estate and hard to get and manage employees for lower end jobs.
Depending upon your business type, the speed you want to enter a market, your risk tolerance as well as available funding, some options for doing business in Singapore will be more attractive to you than others.
Direct Exporting: E-commerce, Import Distributor, Sales Representative
E-c
ommerce from your base location via web or mobile phone
Most of the major commerce platforms are prepared to sell into Singapore. Digital payment options are easy to find and the process of figuring out what the 'landed price' is, meaning that it includes the product cost, packaging, customs and any tariffs that may apply, shipping insurances, currency conversions and handling fees is more straightforward than in other countries.
Consumer e-commerce sites and mobile apps should have a country specific internationalized website which is localized for the language and culture for each country. Country specific SEO and marketing will be required to optimize your ecommerce business. You are responsible for marketing, selling, exporting and customer support when you sell internationally.
B2B commerce businesses can decide if a country-specific web or mobile offering is necessary, depending upon the product category and market expectations. Often English is the international language of business but having a localized B2B offering may increase your opportunities for doing business abroad.
For more guidance on adapting your website and marketing for the Singapore market, go to our Product Localization section.
Import Distributor
Often the easiest, fastest, lowest cost and lowest risk options are working with distributors or sales agents. These may not be the ones with the highest return in the long-term but can help you to learn about the market before considering higher risk opportunities.
Import distributors purchase your product so they can then resell it into their local markets to wholesalers, retailers, or both. One reason to consider using import distributors is when you need to store products in the export country and these distributors already have those services set up. Another is that the import distributor already has a network of buyers they can tap into and it's faster to enter the market.
Sales Representative
Sales representatives represent a variety of products from different countries in their local markets for an agreed-upon commission for each sale. They will not purchase your product or warehouse them. The reps can also advise on go-to-market ideas, local advertising, make local sales presentations, and assist with customs clearance.
Indirect Exporting: Patnering with local experts
Indirect exporting allows a smaller company to enter a foreign market without the risks and complexities of direct exporting. Partnering with an established company is one of the quicker and more affordable ways to do business in new markets. If the partner has a complementary business to your own and the same target market, the efficiencies could be good for both partners.
On the other hand, you will have less control over the promotion and sale of your product and will have to share in the profits. You will also be relying on your partner to represent and support your product in the way you want, which they may not do.
Export management companies and export trading companies
Export management companies (EMC's) and Export Trading Companies (ETC's) work with a variety of companies and are experts in bringing in goods from other countries. They operate like an export division for companies that don't have their own. They may sell the goods in the name of the producer or in their own name, depending on your agreement.
Advantages
Using an EMC or ETC provides a quick and low cost market entry with an expert that has experience in Singapore and an established customer network. They can also can teach you about the market.
Disadvantages
You will have less control over how your product is marketed, sold, and managed, and your partner will be a layer between you and your ultimate customers – so you won't get any direct feedback. If in the long term you'd like to do business in Singapore without a partner, it may be hard to establish yourself against a very powerful partner you've helped to build up. They may even take what they've learned from you and develop a competing product.

Choose your partners carefully. Make sure they are respected by your target customers and will have a positive impact on your brand. Understand what other brands they are working with to ensure your brand gets the attention you would like it to have, and be aware that if they apply for and own your brand's trademark, they could also own your business in that market. And finally, know what your liabilities are if they run into legal or financial troubles.
Export agents, merchants, or re-marketers
With this approach, you are essentially selling your product to be re-packaged and sold as someone else's. They assume all of the risks and are responsible for sales and accounts. While this can lead to sales that might have otherwise taken too much effort for you to get on your own, it also means that you lose all control for marketing, pricing, promotion, and support.
Contractual Strategies: licensing abroad and franchising
Licensing Abroad
Company A from one country will create an agreement with Company B from another country to transfer the right to manufacture or distribute their product or service into a foreign country for a set amount of time and money. Company A can also license the right to use their intellectual property including patents, trademarks, and other IP, give their company name, technology, and technological know-how, design and/or business methods to Company B.
Pros:
Quick, easy entry into foreign markets for both

Speed to market

Expertise in market

Lower cost

ROI could be significant

Lower risk to Company B with an established brand

Lowered financial risk for both companies since they are working together with each providing their expertise
Cons:
Company A that owns the product will have less control over Company B

The licensee Company B may become a competitor after learning about Company A's business

Intellectual property may be lost

License has a limited time period

Company A's brand and reputation could be at risk if not managed well by Company B
Franchising
Franchising is another type of licensing agreement that offers a highly standardized and tested model for creating a business. Franchising is often the choice for new entrepreneurs since they can license a well-known brand with a tested plan and more support from the brand that is licensing the franchise. A lot of restaurants and other service businesses use the franchise model because it allows both the original franchisor and franchisee to share costs for starting businesses.
Franchisees have some control over the operations but often the regulations are well established in advance and require compliance. Especially for famous brands, franchises can be revoked if franchisees don't comply. In exchange for a paid franchise license, the franchisee will be provided product resources, designs, training, operations and marketing support.
Pros:
Lower risk entering new markets for both licensor and licensees in regards to costs, legal ramifications and political risk

Economies of scale by ordering with owner and other franchisees

A proven business model that removes some of the unknowns in starting a new business
Cons:
Both licensor and licensees have less control than if they created a new business

Franchisees are often inexperienced and can harm the original brand if they don't do a good job

While a licensee has lower risks, they also have lower profits than if it they owned their own business since they pay the licensee for the license and also often a share of revenue
Equity strategies: acquiring a company; joint venture; wholly-owned subsidiary; setting up your own business
Acquiring a Company or Joint Venture
Singapore does allow mergers and acquisitions and for larger companies, this is often their preferred approach. They will have very specific tax implications and we highly recommend working with your legal, banking, and tax resources to understand the impact on your business.

Make sure you have all trademarking completed in each market being considered well in advance of going into new markets because trademark law is very different in each country. In Singapore, you don't have to have a trademark to do business with that name so it's important to check both registered trademarks, domain names and also 'Common Law' to see if the name is already in use.
Here are some resources to help you understand trademarking in Singapore:
Acquiring An Existing Company
This is a big opportunity as well as risk. Many mergers never achieve their projected financial and market goals for a variety of reasons. Acquiring a new company requires significant investment of financial, stock, and staffing resources. There are cultural challenges, language differences, redundancies, and synergy inefficiencies integrating not only different business types but also different countries.
Pros:
Having an established business entity and tax expectations

An existing market of customers

Current revenue stream

A skilled workforce

The removal of a competitor in the market

An understanding of the culture and business landscape

Existing contracts and more
Cons:
Cultural differences

Language differences

Challenging integrations

Drain on existing internal resources - financial and staffing

Possible tax and legal challenges

Inconsistent technology bases for sharing resources

Disconnect between brand personas and target markets

May take a long time to realize synergies



Joint Venture
Companies that are complementary to each other yet offer significant strategic advantages by working together are good candidates for making a joint venture work. Joint ventures are most interesting when the two companies have similar long-term strategic goals yet are not competitive in their markets. By combining, the companies are able to create one stronger company to compete against market leaders and leverage each other's assets.
Pros:
Stronger when combined

Shared risk

Opportunity to compete against market leaders

Complementary strategies

Speed to market

Lower costs

May reduce regulatory issues
Cons:
Risk associated with sharing proprietary knowledge and resources

Hard to combine two cultures

Limited term relationship

Lack of clarity in business issues such as ownership rights, control, length of term, pricing, profit sharing etc. may result in legal battles
Wholly-owned Subsidiary
The most high-risk, high cost, and also high reward option is to truly build up your company in Singapore. When you invest directly into Singapore, your company will retain full ownership and sole responsibility for all aspects of the business.
Pros:
Highest level of control over your product and brand

Opportunity for highest ROI

Often the best long-term strategy
Cons
High investment required

Long-term approach necessary to see results

Taxing on the organization

Additional taxation

More regulatory compliance requirements

Slower entry into market
Setting Up Your Business

As a foreigner, you can set up a company in Singapore as long as you either:
1. Reside in Singapore to manage operations (requires qualifying for Entrepass when entering Singapore to start a business
2. Reside overseas and have at least one locally resident director
ACRA offers a series of How-To Guides, including for Companies, Sole-Proprietorships, Partnerships, and Start-Ups. They also organize them around Starting, Managing, and Exiting. On this site, ACRA also offers guides for Preparing Financial Statements, Filing Financial Statements, and Filing Annual Returns (ARs).
Singapore has an Active Startup Community
If you are in the tech startup community, you've heard of incubators and accelerators. And Singapore has its own excellent options to consider. Singapore places a high value in making entrepreneurship in Singapore competitive and attractive and is not only encouraging investment and support, but is itself supporting entrepreneurship. The government is committed to inviting and supporting startups from around the world.
What's the difference between incubators and accelerators, and which option is best for you?

Incubators co-locate multiple startups together where they can share in the mentorship and support of proven entrepreneurial investors, and make use of the energy and experience of the other teams sharing the space. The companies "in incubation" together may be funded by the same investors. They do not need to leave the group unless they get too big and can't physically remain there. Accelerators are similar in many respects. The startups share a team of mentors and co-locate. A relatively small investment is made in these companies in exchange for equity in the business. There is typically a 2-3 month accelerator window, after which they have a "Pitch" or "Demo Day" to investors and then are done with the accelerator. By having gone through the accelerator program, their chances of getting more funding are greater.
Check out these local Singapore startup groups to learn more and find ways to get involved.
General Assemply - Intro To The Singapore Startup Community
With its vibrant and active business community, Singapore offers a number of ways to network and learn. And in Singapore relationships matter, so it's wise to find ways to make and nurture contacts. As your relationships grow stronger, so may your business opportunities.
Here's a list of things to remember when networking in Singapore, where relationships are very important.

When you are talking with someone, make sure you are providing them with some value in the interaction

Don't talk only about yourself. Ask them questions and discuss how you might help them

Be honest in how you found them - Regardless of how you heard about them, explain why you care about their company and what they are doing.

Don't tell them you were referred if you weren't. They will check and you will be considered a liar if your referral source doesn't concur

Be prepared with questions and answers so you actively participate during an important conversation

Use all of your resources for making connections, including in-person meetings. While an online presence is part of your entire picture, there's nothing like meeting in person to convey your qualities

For a list of incubators, accelerators, and government programs, go to the Globig Marketplace where you'll find a number of options to choose from.

Starting a Business in Singapore
Singapore's World Bank Group Doing Business report
Intellectual Property Office of Singapore
Singapore Academy of Law: Copyright and Neighbouring Rights
General Assemply - Intro To The Singapore Startup Community
KNOWLEDGE BASE Ways To Do Business In Singapore