KNOWLEDGE BASE Social Media Marketing In Singapore
The information on this page was current at the time it was published. Regulations, trends, statistics, and other information are constantly changing. While we strive to update our Knowledge Base, we strongly suggest you use these pages as a general guide and be sure to verify any regulations, statistics, guidelines, or other information that are important to your efforts.

Social Media Marketing In Singapore
Statistics on social media usage in Singapore
Singaporeans love their Internet, social media and smart phones.
Singaporeans are very active online and on social media, 96% of Internet users in Singapore have an account on a social media platform.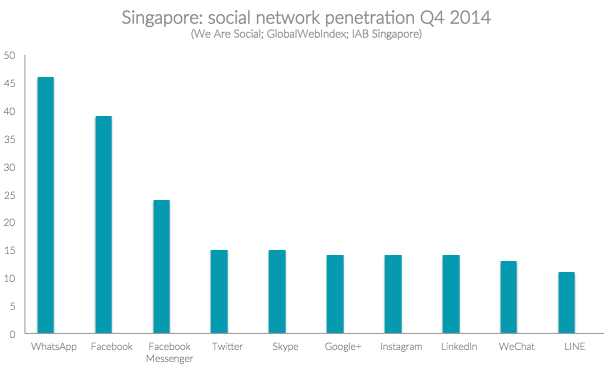 91% of Singaporeans that are Online have a Facebook profile and 36% Twitter according to Global Web Index 2014, and 1 million people are registered on LinkedIn in Singapore according to LinkedIn 2015 data.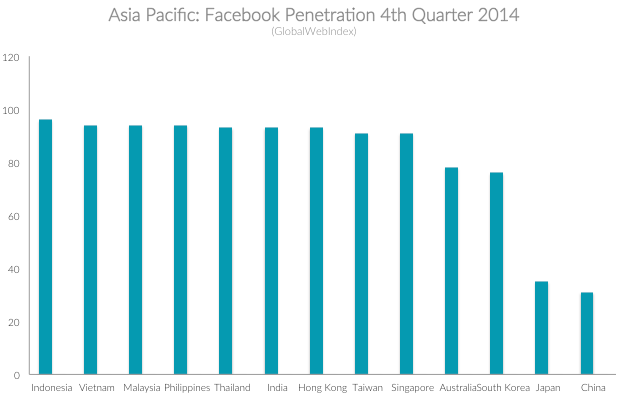 The most active social media sites in Singapore are Facebook, YouTube, LinkedIn but others are also used frequently like Twitter, Instagram, Pinterest and WeChat.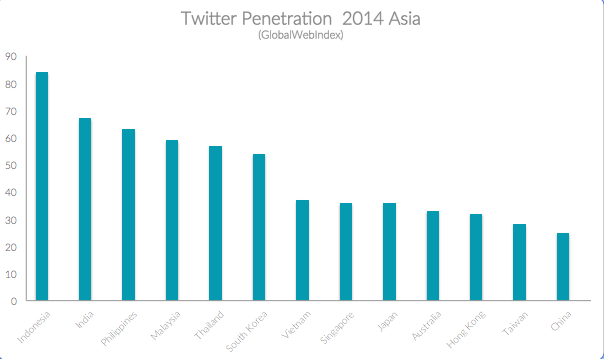 Singaporeans spend about 2 hours and 27 minutes per day on social media. Even government officials are active on social media because it's an important medium to communicate and engage with the people. Social media is one of the most important ways to connect with prospects and build a loyal following in Singapore for companies reach consumers.
Gender statistics show that both men and women use Facebook, a lot. 51.6% of males and 48.3% of females use Facebook between 15-55 years of age. (Facebook 2014).
As many as 3.2m Singaporeans are accessing social media through their mobile devices.
Social media culture
It's helpful to get a sense of a culture by the media they consume and the brand interactions that are successful and those that are not. Informative, funny, and entertaining content is most effective, widely viewed, and frequently shared. This holds true to marketing campaigns also. Controversial, edgy, or dramatic content isn't as widely viewed or shared in Singapore.
Videos are one of the most popular types of content viewed and shared in Singapore. Singaporeans love watching videos on Facebook, YouTube or other sites. They are especially active in the afternoons and evenings as entertainment.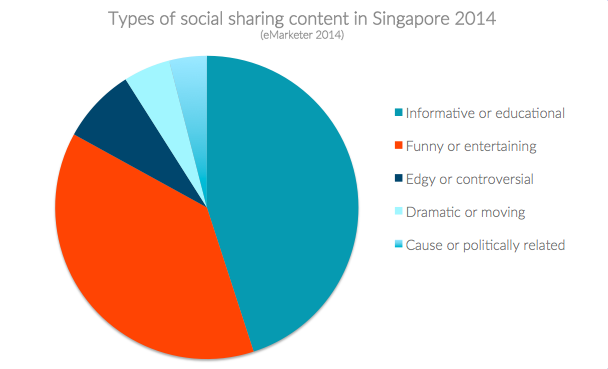 To get a better understanding of what resonates culturally, pay close attention to Facebook, Twitter, YouTube and other social media content and campaigns that are popular. One website that provides you an insightful glimpse into Singaporean culture and what's happening on social media in Singapore is Must Share News.
It's worth spending some time looking at each section of the site, what they are covering, and to read about what inspires consumers, what they think is funny, what gets traction going viral, and even read about the government officials who use social media frequently such as the new Minister of Social and Family Development Mr. Tan Chuan-Jin. He is active on Facebook and Twitter, and engages with citizens to get them involved in his programs.
Singapore is a wealthy country, luxury and style are important status symbols and play an important part of their culture and media.
Not unlike other countries, most successful social media campaigns typically include some sort of fun sweepstakes, inspiration, aspirational content, or other relevant engagement with people. To learn more about sweepstakes in Singapore, visit the Sweepstakes section in the Knowledge Base Go-To-Market section.
Marketing Using WeChat 101
One of the social media platforms that is coming on strong as a place to market effectively to consumers in Singapore is WeChat. For those of you unfamiliar with WeChat, it's China's messaging app owned by TenCent, valued at over $83 billion. While it's primarily a messaging app for people to chat with friends and family, it does have some unique features that allow marketers to do interesting things, especially as a part of a larger social media, event, or advertising campaign.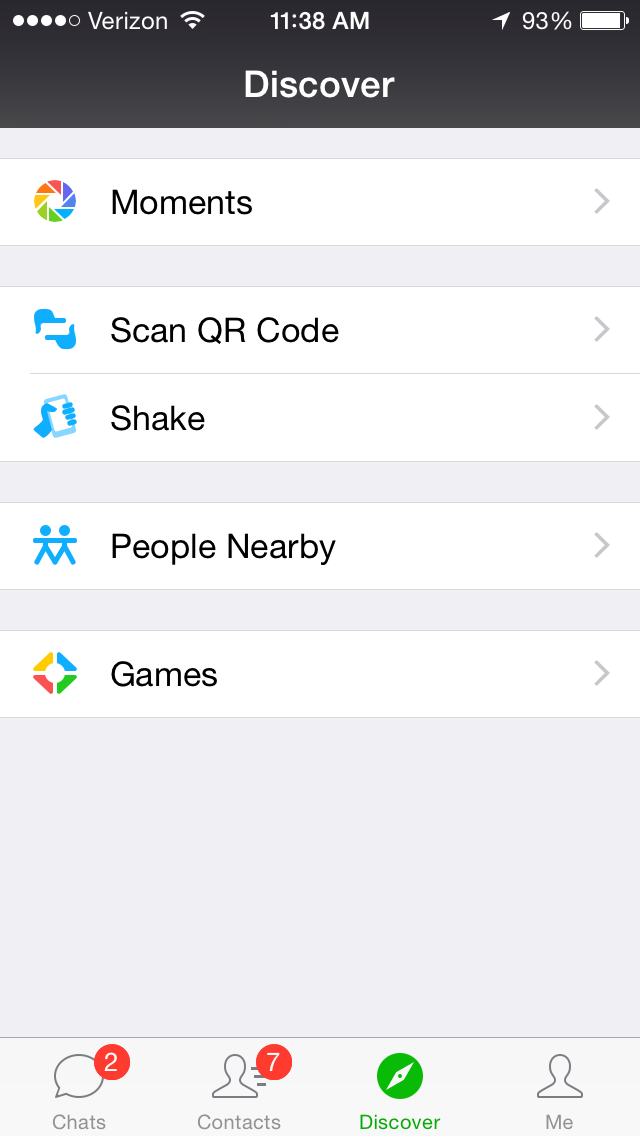 In addition to messaging, the platform also can be used for e-commerce, social gaming, media, mobile payments and more. There are some clever features that make it a perfect platform for interactive social media campaigns.
The top ways for marketers to engage within WeChat are:
Branded accounts- This feature is similar to Facebook Business Pages, WeChat allows companies to create accounts to follow and then brands can share content and push message to their followers.

Moments- this section allows your fans to share 'Moments' virally with their friends and families. If your branded content is really relevant, entertaining, and useful, you can get a lot of traction using Moments.

WeChat Games- This is a little more work because you have to get approval from WeChat and work with them but brands can host downloadable games inside of the WeChat platform so their fans can download and play them.

QR Code Scanner- Especially interesting for retailers and interactive campaigns, this feature makes it easy to connect your mobile marketing with your offline marketing via QR codes that drive people to web and mobile sites when clicked on. This is also very helpful to connect to shopping carts for easy checkouts.

Mobile Payments- One of the most powerful and financially beneficial aspects of WeChat is that in certain regions including China, you can add a band card to easily transfer money between users and also to purchase products.

Branded WeChat websites – WeChat hosts HTML5 pages so companies can create entire branded sites within the platform for a much deeper brand experience, more rich content that can be shared via 'Moments' and the ability to communicate within the platform to fans.

Couponing- WeChat supports the ability to give away coupons randomly to customers or when they complete some sort of game or other behavior as a part of a larger marketing campaign. Typically platforms require third party plug-ins to support couponing but it's built into WeChat to enhance engagement.

Shake-Shake- Often used in conjunction with couponing, WeChat offers the ability to shake the phone at certain times to win coupons, prizes, or special access to things. The Shake-Shake ability can be built into games and HTML5 sites.

Search Optimization- WeChat has a very simple search function to find brands and content inside of the Wechat platform and there are specific techniques such as keyword optimization that can help your content be found.

Location Enabled- Using location as a way of enhancing your WeChat game, coupons, or HTML5 site and sending your users messages via push notifications when they are within a specific location of a nearby store or product inside of a store is also powerful in combination with other marketing initiatives.

WeChat offers a variety of ways for brands to communicate and engage with customers, it's one of the most important social media tools in Asian markets to become familiar with and develop a strategy for.
Overall, social media is an important part of culture in Singapore and should be considered as an important platform for marketing your product and brand in Singapore.

5 Marketing Stunts That Failed in Singapore
KNOWLEDGE BASE Social Media Marketing In Singapore