KNOWLEDGE BASE Influencer Marketing In Singapore
The information on this page was current at the time it was published. Regulations, trends, statistics, and other information are constantly changing. While we strive to update our Knowledge Base, we strongly suggest you use these pages as a general guide and be sure to verify any regulations, statistics, guidelines, or other information that are important to your efforts.
Influencer Marketing in Singapore
There has been a lot written and discussed around influencer marketing and it's probably one of the most important marketing strategies to engage, especially when going into new markets such as Singapore on a limited budget. It is worth your time to locate and reach out to the key influencers in Singapore who can help you succeed.

What is an influencer?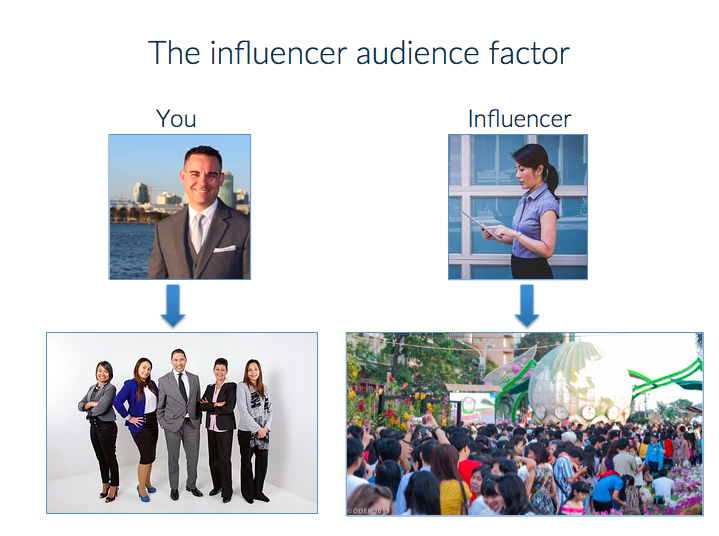 Influencers are people that others pay attention to within an industry, social circle, entertainment, or other target group of people. They typically have access to a network of people, such as on social media, mass media, digital media, universities, trade and consumer conferences, and events. Often these influencers are well known within an industry or social group. Influencers can mention, use, recommend and critique products and services within their vast influencer networks, and their influence can help promote and advocate for a brand, or even hurt a brand. Especially powerful influencers that are really on-target can not only create awareness for a product, they can drive people to act on their recommendations to purchase a product.
Every market and group of people has influencers, and Singapore has strong influencers within their media, music, fashion, ethnic groups, and wealth status symbols. Wealth and the fashion, food, cultural, and musical tastes of the wealthy are all important influencers on Singaporeans. Other important influencer categories to consider are the strong influencers from China, India, and Malaysia as well as technology business influencers from both the United Kingdom and the United States.

What is influencer marketing?
Influencer marketing is unique in that you develop a strategy to market directly to influencers that you've identified in relevant prospect groups instead of to the markets themselves, with the goal of having the influencer market your brand to their audiences. It's similar to word-of-mouth marketing except that it's specifically targeted to people of influence. Influencer marketing is primarily accomplished through digital and social media, and at times events.

Why does influencer marketing work?
As consumers, we naturally trust the opinions and recommendations from people we have a relationship with more than we trust brands. Influencers have worked hard on developing trust with their audiences and this loyalty then allows them to introduce people to new ideas, products, and services that they think are interesting.
The viral network effect happens when an influencer connects with their audience as well as their audience's extended network of friends and family members. This viral network is powerful and extends the reach of your marketing team.
Another reason influencer marketing works is that most people have become blind to traditional advertising because they are bombarded with marketing messages and commercials. Since people do choose to pay attention to influencers, they are then open to being exposed to brands in an indirect way.



Synergies between influencer marketing and inbound marketing
Another very important modern marketing approach is Inbound Marketing. This is the strategy of creating content such as articles, webinars, podcasts, videos, infographics, and other desirable content that can be downloaded and viewed from your website. In order to gain access to the content, people are asked to provide their email address and at times some information about themselves. Distributing and promoting that desirable inbound marketing content via influencers with a much larger audience than yours will magnify the contacts you get from your content alone.
Determining who your influencers are
When looking to identify market influencers in Singapore, the place to start is to identify your target customers and people you would like to influence. What types of media do they pay attention to? What blogs do they read? Which Instagram and Twitter influencers do they follow?
Relevance - Relevant context is everything. Even though someone is influential, that doesn't mean that they will influence the people you want to influence. A lot of celebrities have large audiences but they may not be a great fit for a B2B software company looking to reach businesses that will test their software.
Reach - Not only does relevance of the audience matter, the size of an audience also matters. Larger influencers typically have very structured ways, such as tiered advertising and paid sponsorship, to allow access to their audiences. They also may not be as influential as you'd think because their audience size doesn't allow them to develop a deep relationship. Sometimes the smaller and mid-sized influencers have the best relationships with their audiences and are more flexible in testing out products, promoting your brand, and they have a variety of different pricing options.
You will want to keep in mind when working with influencers that they are very selective in which brands they will promote and you won't have control over what an influencer will say about you.
Defining your influencer strategy for Singapore
As with everything in marketing, being intentional and strategic in identifying and planning to connect with influencers in Singapore is the best approach.
Don't put influencers all into one bucket. Separate them by the following and develop a strategy for reaching each group:
Influencer type: such as bloggers, Facebook influencer, Instagram influencer, Twitter influencer, different social groups, and market types

Topic of interest and what they talk about: such as technology, food, parenting, etc.

Size of audience: such as larger professional bloggers, smaller non-professional bloggers, customer prospects, etc.

Priority: such as audience size, openness to working together, cost to access audience, relevance, context, and level of influence
How to find influencers in Singapore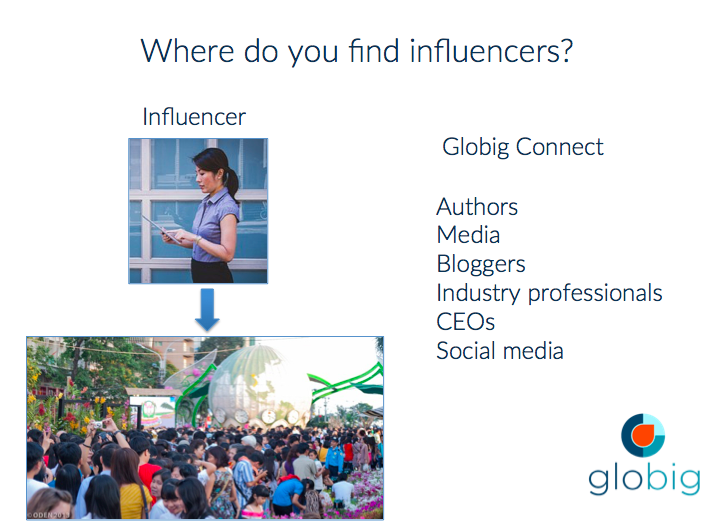 There are several ways to find influencers. All of them are helpful in narrowing down to the right ones that can help you reach your target markets.
By setting up alerts for the different topics relevant for you, you can monitor the bloggers and social media influencers that write about and discuss those topics.
Blog searching 'Best-of's, Top 10's'
Searching for reviews of the top blogs by country is a great way to get a list of possible blog contenders. Best fashion blogs in Singapore, top software blogs in Singapore, and other descriptive searches will help you get started. Once you have a couple of blogs you like, you can then search using comparison sites such as SimilarSites to find other blogs in the same genre.
Social media influencer tools
To identify social media influencers, there are several excellent free tools available to use such as Followerwonk.com by Moz, BuzzSumo.com, Kred.com, and Topsy.com. These allow you to primarily search Twitter but also other social sites to identify top influencers by keywords.
Social media monitoring tools
There are many free social media monitoring tools which allow you to monitor conversations and topics of interest within different social sites. Each tool has its unique pros and cons. Some of the more popular tools are SocialMention.com, Hootsuite, Addictomatic, and so many more. A great way to monitor social conversations is by relevant #hashtags since those are very focused on topics of conversations.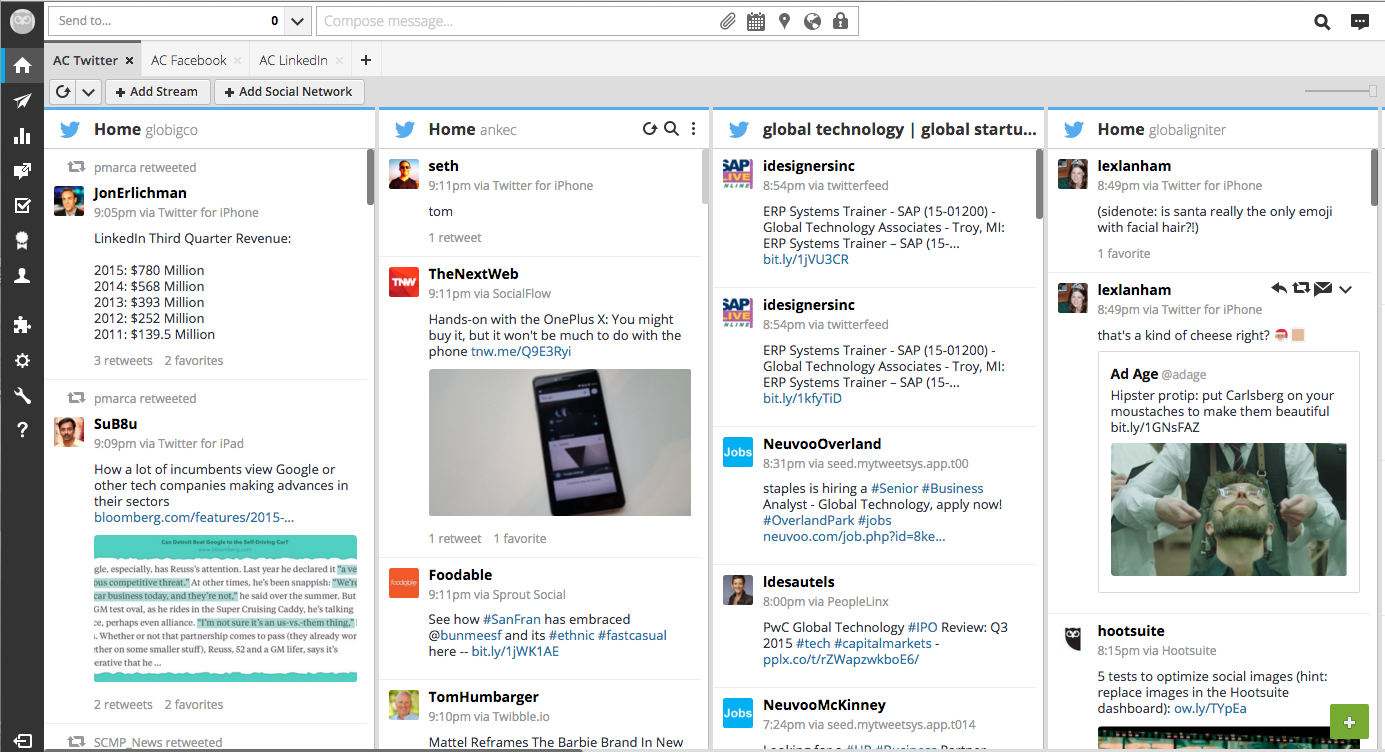 Reaching out to influencers in Singapore
Singapore is known for being an important market for product testing in Asia. There are a lot of powerful influencers to reach out to, especially if you'd like to eventually impact China and India. Don't expect it to be easy to get attention unless you truly have a stand-out product and are willing to pay influencers to work with you.
Some of the ways you can engage with influencers are to appreciate and reward them by following them, commenting on blog posts, discussing topics in forums and communities, commenting on Facebook posts, re-tweeting their tweets, giving them shout outs on your own social media, and quoting them in articles you write. Singaporeans are mostly active on Facebook, Instagram, and blogs. There is less engagement on Twitter, Pinterest, or Google Plus.
You can send influencers, especially bloggers, samples to try and free product, as well as interesting content to share with their audiences. Free product does not guarantee the influencer will use or talk about your product, but it's often an effective strategy. You can also offer to give away or discount a set amount of product to their audience as a part of a contest or game.
For some influencers, you can ask if you can compensate them financially. Singapore frowns upon bribery but there are direct and respectful ways of asking if you can help them with some of their expenses as a thank you. For very targeted influencers that are interested in your product, perhaps there is some sort of revenue share or commission relationship that makes sense.
The key to a strong influencer marketing strategy is to consider a variety of the tactics mentioned throughout this page to see which work best for you. Influencer marketing in Singapore is a great companion to your other marketing efforts as they will support each other.
KNOWLEDGE BASE Influencer Marketing In Singapore