KNOWLEDGE BASE Social Media Marketing In The US
The information on this page was current at the time it was published. Regulations, trends, statistics, and other information are constantly changing. While we strive to update our Knowledge Base, we strongly suggest you use these pages as a general guide and be sure to verify any regulations, statistics, guidelines, or other information that are important to your efforts.
Social Media Marketing In The United States
Social media plays a big role in marketing for many businesses in the US, and while it can be a very effective part of an overall strategy, it can also feel intimidating and confusing for people who have little or no experience with it. We'll walk you through some social media facts and figures for the United States, and you'll also find a number of useful resources at the end of this page for how to make the most of your own social media marketing efforts. Many business use it quite successfully and you can, too.
If you live in the United States, you won't be surprised to hear that social media plays a big part in business and in the personal lives of Americans. More than half of the population has an active social media account, and people spend more than 10% of any 24-hour period on social media platforms. And with 58% of the population having active social media accounts, the US is in the top 5 in the world.
Top social media platforms in the US
Much like in many other parts of the world, Facebook is the dominant platform, and in the US accounts for 7 out of 10 social media page views. Not only does Facebook dominate in page views, but also in share of visits. And extending beyond social platforms, it's also the second most popular site in the country.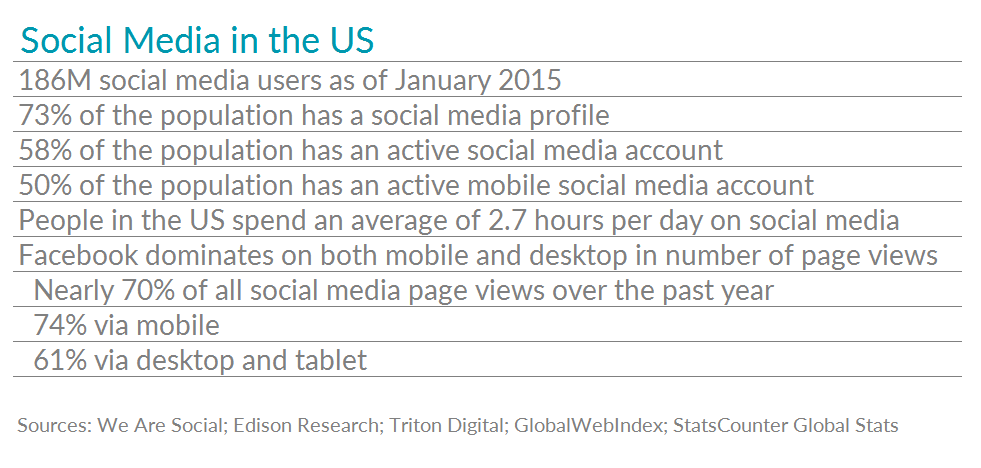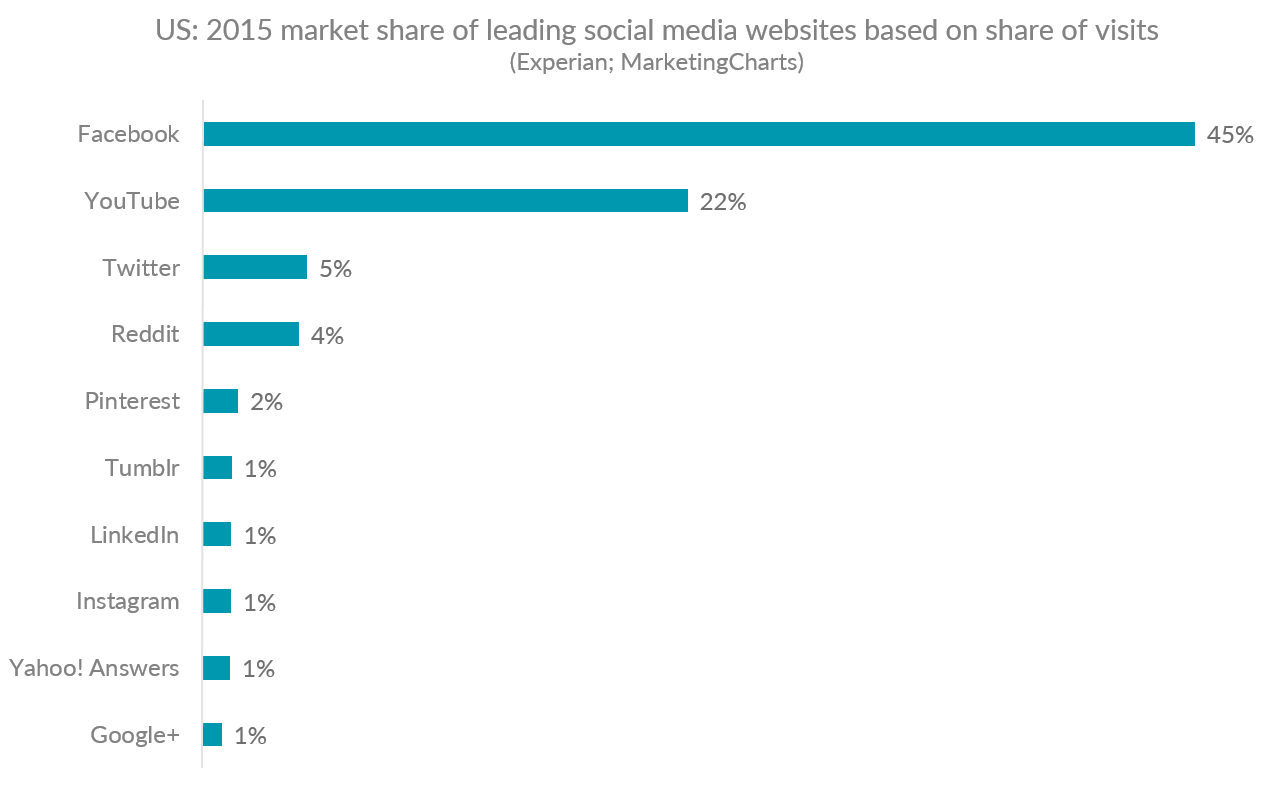 Mobile plays a big role in social media in the US, with 50% of the population having active mobile social media accounts, as reported by We Are Social in their January 2015 report. Include mobile in your social media strategy, as it is definitely used by people to access their accounts.
According to Alexa.com, social media sites hold 5 out of the top 12 positions for website rankings in the US. Clearly, social media is a powerful force in the Unites States.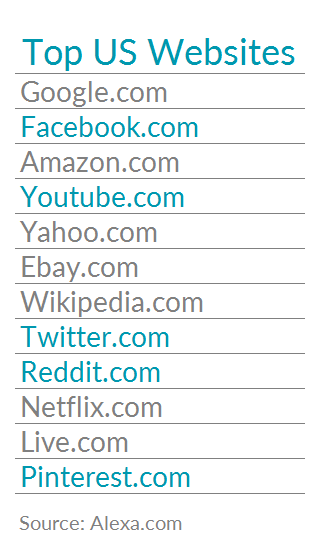 Youtube also has extensive reach, especially among the Millennials. As reported by eMarketer, 72% of smartphone and tablet users watch TV or digital video content on YouTube, as do 58% of Gen Xer's and 43% of Baby Boomers.
And Twitter, 8th on the list and the third highest ranked social media platform in US, saw over 45 million users in 2015.
And while not in the top overall US websites, LinkedIn reported that it had 122 million registered users in the the third quarter of 2015, vastly exceeding the second country, India, with 33 million. If your business is B2B and your target audience is business related, you can be sure your prospects are on LinkedIn, you should be looking for ways to share your story through that platform. Don't forget Slideshare, owned by LinkedIn, which is also a viable marketing vehicle. Slideshare is also great for SEO.
Social Media in your marketing mix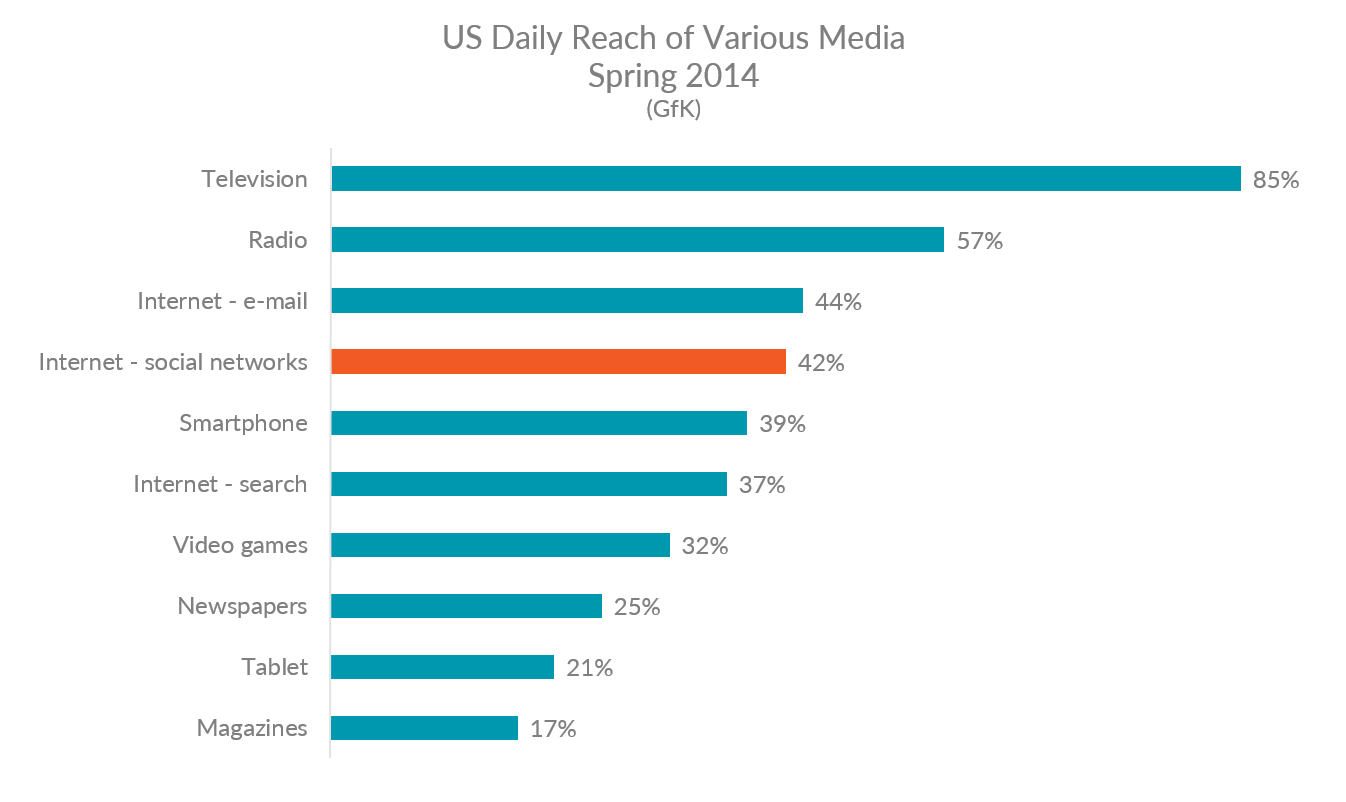 So, how does social media play into your marketing mix in the United States?
To get a better understanding of what resonates culturally in the US, pay close attention to well-known Facebook pages, how your competition has developed relationship with their customer base, Twitter feeds from influencers you can find in Globig Connect, Twitter influencers in your industry, popular YouTube videos from Americans and highly regarded companies, and other social media content and campaigns that are popular and successful. It's important to spend time learning about your target audience and their relationship with other brands. Look at each section of their sites, conversations, posts, and learn what inspires and engages consumers, what they think is entertaining, and what gets traction going viral. As you do this review, look for companies that have commonality with yours in terms of their product and/or target audience to be as relevant as possible with your findings.
Web design agency Go-Gulf put together a great infographic that spells out the kind of content that people share over different platforms and their prime motivations for sharing. While a lot of the information is global, there are some interesting breakouts that compare countries. For instance, videos people are most likely to share vary from country to country. In the US it's news clip videos.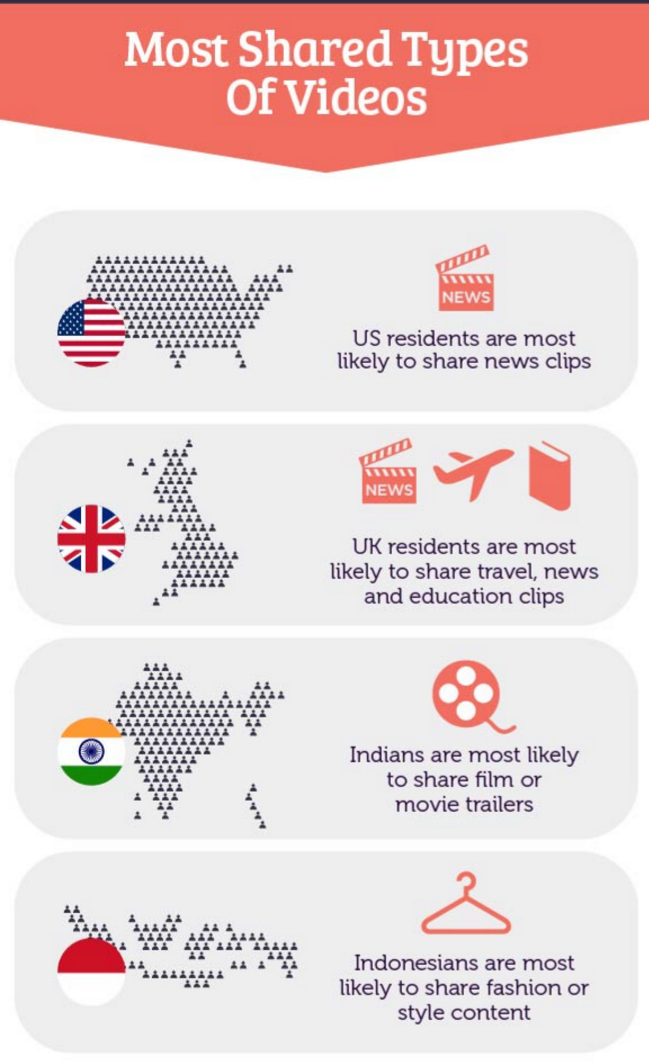 And emotions are also important when sharing. Here's another section from the Go-Gulf infographic showing the most shared emotions and the fact that humor drives a lot of shares in America.
You can find more interesting information about social network sharing in Go-Gulf's informative infographic.
Here's a campaign that was considered a big success in 2015. Honest Tea did something of a social experiment that captured people's imagination, leading to a lot of engagement, sharing, and buzz. They also used influencers to help them share their stories and reach the right audience.
To get more details about the current top social media pages, you can register for the paid research service from Social Bakers. You can also use their free service to get a taste for what brands have the largest audiences and the fastest growth on Facebook, Twitter, Google+ and YouTube.

Keep these things in mind as you begin to build out your social media strategy for the United States:
Know your customers and prospects well enough to understand where they spend their social media time and what they expect from brands they like. Is it Facebook? Twitter? LinkedIn? YouTube?

How can you build a relationship and dialogue? What matters to your prospects emotionally? What motivates them? What are they most likely to share and how can you use that understanding?

How is your competition successfully using social media?

What campaigns go viral in your space and what can you learn from them?

What influencers are sharing content similar to your own? And how can you create a relationship with them?

Create campaigns that are fun, interesting, informative, and worthy of someone's time to share

Provide the kind of content that Americans like to engage with

Use images and infographics to capture attention and break up text

Add in buttons to make it easy to share and ask people to use them

Recognize and cite other authors and contributors to your work and even co-author with the right people

Reciprocate and recognize other people's work. They'll be more inclined to share yours also

Get help from experts when you need it

Insights on using social media for business from Social Media Examiner
Twitter best practices:
Moz's Beginner's Guide To Social Media: Twitter
31 Twitter Tips: How To Use Twitter Tools And Twitter Best Practices For Business from Forbes contributor Ken Krogue (Note that Topsy.com, referenced in the article, is no longer in service)
LinkedIn best practices:
Moz's Beginner's Guide To Social Media: LinkedIn
LinkedIn's Best Practices For Your Company Page
Facebook best practices:
Moz's Beginner's Guide To Social Media: Facebook
Facebook For Business: Page Posting Tips And Best Practices
The Definitive Guide To Marketing Your Business On Facebook from Forbes contributor Jayson DeMers
Marketing your business on YouTube:
Moz's Beginner's Guide To Social Media: YouTube And Pinterest
YouTube marketing tips from Social Media Examiner
Pew Research Center has a number of interesting studies on social media usage in the US:
Men Catch Up With Women On Overall Social Media Use
KNOWLEDGE BASE Social Media Marketing In The US